The Juicery Co. is a cold pressed juice and nut mylk shop that delivers throughout Metro Vancouver.
A Family Company
Let Food be thy medicine. -Hippocrates
In early 2013 we found out that a family member had stage four Esophageal Cancer. During investigation of alternative treatments it became apparent that nutrition could potentially offer the most potent healing medicine. Research revealed that juicing as a method of providing specific micronutrients, which would support the body with the challenge of living with cancer. We also studied in depth different cancer diets such as the Budwig Diet and the specific benefits of different fruits, vegetables, nuts and seaweed.  We were also inspired by The Food Matters and Fat, Sick and Nearly Dead as well as the treatments used at The Gerson Institution. We were inspired to follow what we knew to be true about health and wellness and this is how our 'Dad's Juice' was created.
We saw improvement in his overall well being- this was reason enough to make us passionate believers in juicing. This research made our family take a second look at what we were consuming. Individually, every member of our family has found different benefits from juicing daily.
Juicing is not a temporary weight loss fad; it's a life style change. It's the choice you make daily about what to put in your body and truly realize that 'you are what you eat'. Our society needs to change the way we look at food.  So many of us are lacking nutrition; we consume a lot of food but are malnourished. Many have developed food allergies and mood disorders.
We believe that eating a variety of vegetables, fruit, nuts and seaweed provide the right nutrients, which helps the body to obtain homeostasis.
As a family we decided to share our knowledge of juicing. We want to provide others with the specific nutrients they require and improve quality of life. We want to educate and affect others in a positive way. Welcome to The Juicery Co!
Meet the team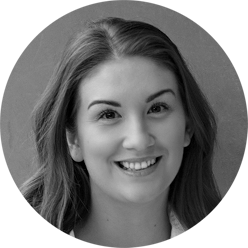 Alex Troll

Co-Founder
Alex Troll has a background in customer service and sales. After copious amounts of research on the benefits of juice, Alex started drinking a glass of green juice everyday and slowly introduced cleanses into her diet. Having never imagined the impact of a single glass of juice, she found that her cravings for sugary processed foods decreased which led to weight loss and less headaches. Alex now focuses on sustaining a plant based diet including cold pressed juice into her everyday routine. The shift in her overall health has inspired Alex to share this gift with others through a labour of love; The Juicery Co.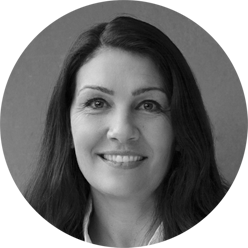 Christina Prevost

Co-Founder
Christina Prevost has a background in nursing and training in Heartmath. She discovered the power of juicing when her father was diagnosed with cancer and began to research nutritional approaches of healing versus 'palliative chemo'. After experiencing the 'shift' of energy that came from juicing, she wanted to share her knowledge with others. Christina teamed up with her eldest to create The Juicery with the hopes of sharing her love of organic local food with others.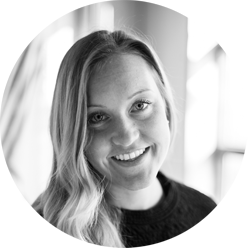 Lauren Paton

In-House Nutritionist
Lauren recently graduated from the Canadian School of Natural Nutrition, achieving a certificate of merit, as a Registered Holistic Nutritionist. Lauren not only advocates for a diet of wholesome, organic foods, but a diet that is unique to each individual's needs. She love's to create simple and delicious recipes, meal plans, and guidance on how to live a less toxic lifestyle. Lauren is passionate about educating others of the important role diet plays in disease prevention, but also bring excitement and motivation to helping you feel your best you.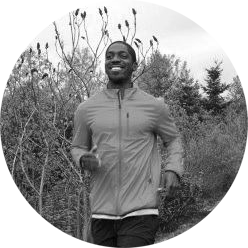 Clayton Cross

Athletic Therapist
Clayton Cross is a Certified Athletic Therapist and Certified Strength and Conditioning Specialist. A graduate of the University of Winnipeg Kinesiology and Applied Health program, Clayton has held positions with the Vancouver Police Department as the departmental Fitness Coordinator and various collegiate and provincial sport teams. Clayton truly believes in looking beyond an injured area and taking a global, total body approach to assess and treat injuries as well as train the whole person.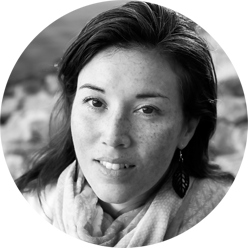 Dr. Melissa Carr, Dr. TCM, B.Sc.

Doctor of Traditional Chinese Medicine
Dr. Melissa Carr is a registered Doctor of Traditional Chinese Medicine, using acupuncture, herbs, nutrition, supplements, and lifestyle changes since 2001 to improve the health of her patients. She has worked as a nutritional consultant and taught nutrition at the West Coast College of Massage Therapy, and currently practices Traditional Chinese Medicine at an integrative medicine clinic in Kitsilano, Vancouver. Dr. Carr believes that the key to good health is education and simple changes, so she lectures about health, acupuncture, Traditional Chinese Medicine, stress management, and nutrition at workplaces, retirement homes, hospitals, schools, and events, including UBC, David Suzuki Foundation, Burnaby Hospital, Alive Magazine, Desjardins, and more.
She loves to share her knowledge and passion for health and good food.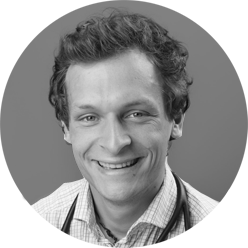 Dr. Rigo Kefferputz

Naturopathic Doctor
Dr. Rigobert Kefferputz is a licensed Naturopathic Physician that believes in patient centered care. His goal is to increase your sense of health and wellbeing, so that you have an overall enjoyment of life, because life has value. He has a general family practice, treating all ages and conditions using a middle path, where conventional and alternative therapies are honored in the spectrum of medicine so that you will experience the best of both worlds. Dr. Kefferputz respects that you are the authority over your body and therefore is dedicated to educate you on the root cause and treatment of your disease so that you are able to make informed decisions regarding your heath. The result is a clinically significant impact and overall improvement of quality of life, using evidence based medicine that draws from research, experience and mentorship.
Our Values

Quality
We're committed to using only the highest quality natural and organic ingredients to formulate our products. Our produce is delivered multiple times throughout the week to ensure that our juice is always fresh and full of live nutrients. Our cold-pressed juicing process allows each juice to maintain its maximum nutrient and vitamin retention, and allows you to get a concentrated amount of live enzymes that would otherwise be difficult to achieve just by eating raw fruits and vegetables alone. We truly believe in creating happiness through health.

Social Responsibility
We feel a strong responsibility to protect our environment and are dedicated to making choices that reduce our carbon footprint. We're constantly looking for new ways to make our operations greener and engage our business with the surrounding community. From our Energy Star appliances and lighting—to our recyclable and reusable glass bottles—to our zero waste policy where we either compost or donate all of our food scraps, juice pulp, and almond meal—we care about you and the planet we all share.

Convenience
We know life can get busy and understand the difficulty of proper nourishment in today's stressful and hectic world. That's why we believe that everyone should have the resources available to them should they choose to make more positive choices, and we want to help. We believe all you need to get a good habit going is a push in the right direction, and to make it even easier, have it delivered right to your door. At The Juicery, we'll label your juice with all its ingredients so you know exactly what you're drinking, we'll number each bottle to make it easy to follow your daily routine, and to top it off, we'll deliver your juice right to you. For more information on our delivery services, please read our FAQ

Education
As a family, we want to share our knowledge with you and inspire you to make permanent, positive changes, and to see your juice cleanse as only the first step towards self-improvement. We offer juicing courses at our location, as well as host other educational events. We have our own team of brand ambassadors, and work very closely with some of the best nutritionists, naturopaths, and personal trainers in Vancouver so we can answer any questions you may have and offer you advice and tips whenever you need it. For more information on our courses, or if you'd like us to host an event, or if you'd just like to chat, please give us a call at (604) 770-3131 or email us at info@thejuiceryco.ca. We'd love to hear from you!